Please feel free to email us at honeylicksLLC@gmail.com with pictures of your buddy enjoying our treats, or just enjoying life! Whatever floats your boat.
Jax and Mia getting into their first Honey Lick!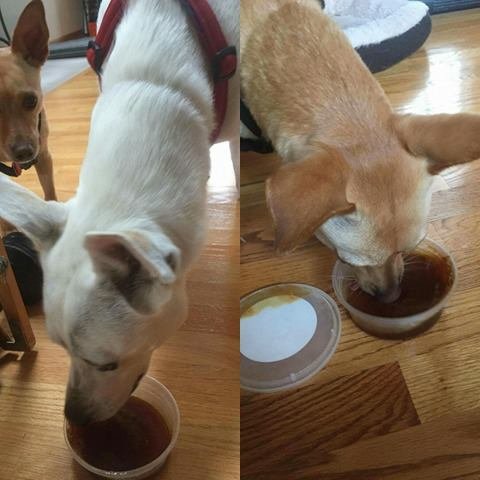 The ever so elegant Fergie getting a taste of her Christmas present!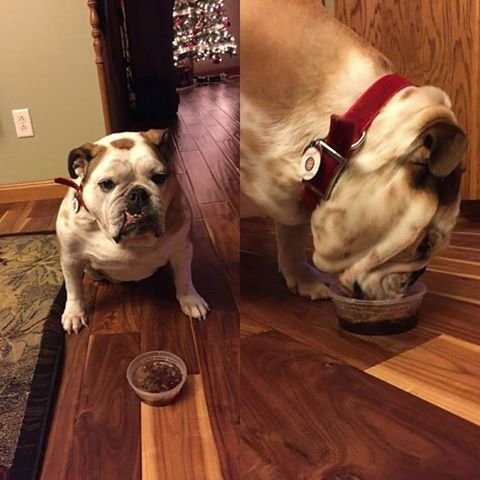 We're so happy our new paw-tner Stella of Planet Bee Foundation
loves our treats! When you buy our treats, part of our profits goes to this fantastic foundation to help save the bees! Check them out to see how they're helping bees and to learn how you can help too!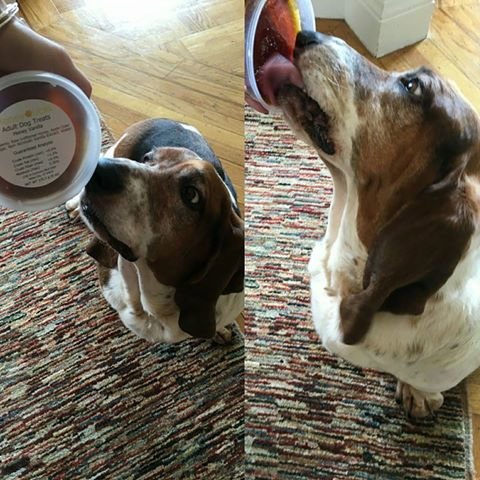 Dyna and Peanut getting into their first Honey Lick! They liked them so much they wouldn't share one! Even the cat's trying to get in on the action!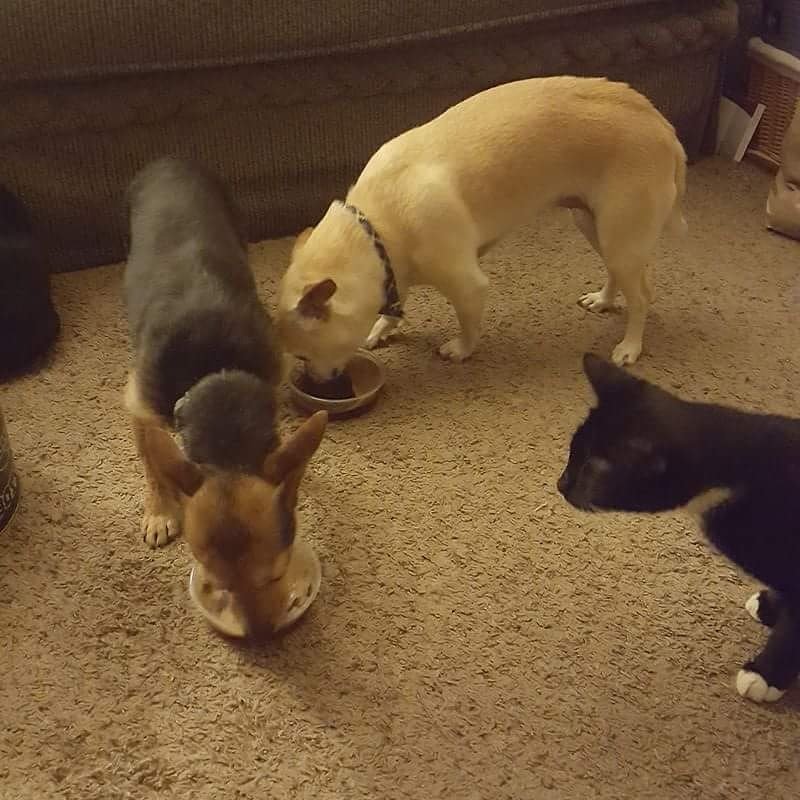 Zucko loves his honey lick so much he closes his eyes while he savors the flavor



The always excited Chica getting into her first Honey Lick! She got tired of it scooting away so she's holding it down with her left paw, clever girl!

//

Bella and Moose patiently sharing their Honey Lick! What well behaved doggos!


The refined Graham prefers to use small licks like a proper gentleman, with the occasional attempt to bite the bowl!



Sofi and Suki tried our their first Honey Lick! The verdict? They loved it!